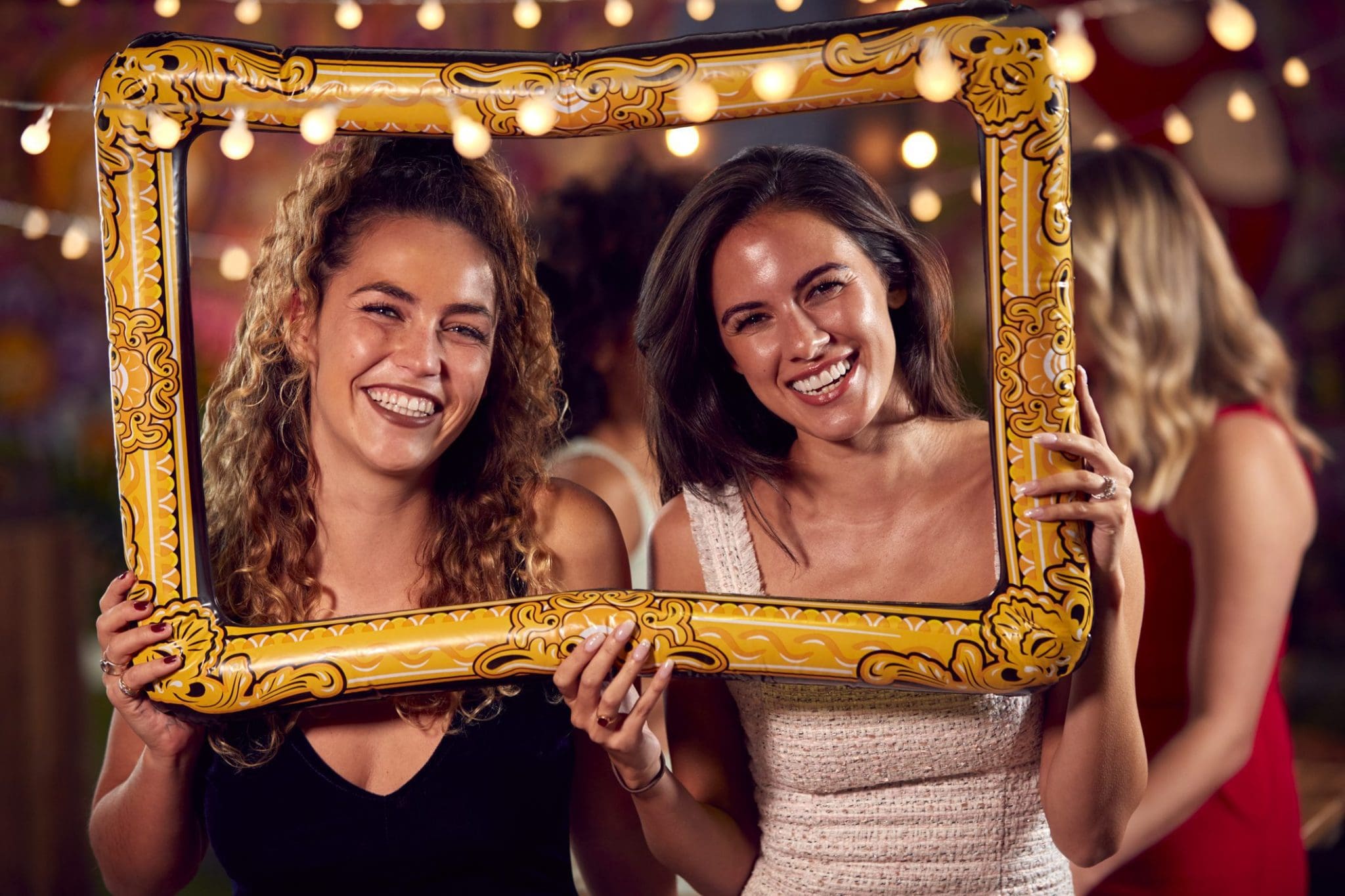 Wellington

Photo

Booth

Hire

FAQ
We know you probably have a lot of questions when it comes to hiring a photo booth for your event, and we want to make sure you have all the information you need to make an informed decision.
Check Availability
See Our Booths
If you can't find the answer you need, just drop us a line.
Do you have different photo booth options available?
Yes, we offer a variety of photo booths to choose from. Our selection includes open-air booths with both a digital option driven by and iPad , our selfie mirror photo booth or our special 70 inch mirror photo booth. The mirror booths both use a DSLR camera to ensure the best quality photos. We're always adding to our fleet. Make sure you check back regularly to see any updates.
What is included in your packages?
Our packages typically include
rental of the photo booth
for a certain number of hours, setup and pack down (outside of your hire hours), props for guests to use in the photos, and a digital copy of all the photos taken at the event. Some packages may also include additional features such as custom branding, a scrapbook, backdrops and printing.
You can make a direct booking through our website or by contacting us directly. We will need to know the date, location, and details of your event to provide an accurate quote and check availability.
How do I set up the photo booth at my event?
We will handle all the setup and takedown of the photo booth at your event. All you need to provide is a flat, stable surface for the booth and access to a power outlet. Our team will arrive at the agreed upon time to set up the booth and make sure it is functioning properly.
What is your cancellation policy?
We understand that sometimes plans change and events may need to be rescheduled. Our cancellation policy allows for a you to move your event to another day with 14 days notice. Contact us for exceptional circumstances. Our deposits are none refundable.
Do you have any additional services available?
In addition to our photo booth rentals, we also offer full photography and videography for weddings, events, birthday parties and more. Contact us on how we can pair these services into your
photo booth hire
.
Do your photo booths come with an attendant?
Our pricing doesn't include an attendant as they're very simple to use. If you would like an attendant to staff the photo booth. please contact us for pricing. Events with young children (eg sub 14 years birthday parties) require an attendant. Please get in touch before booking.