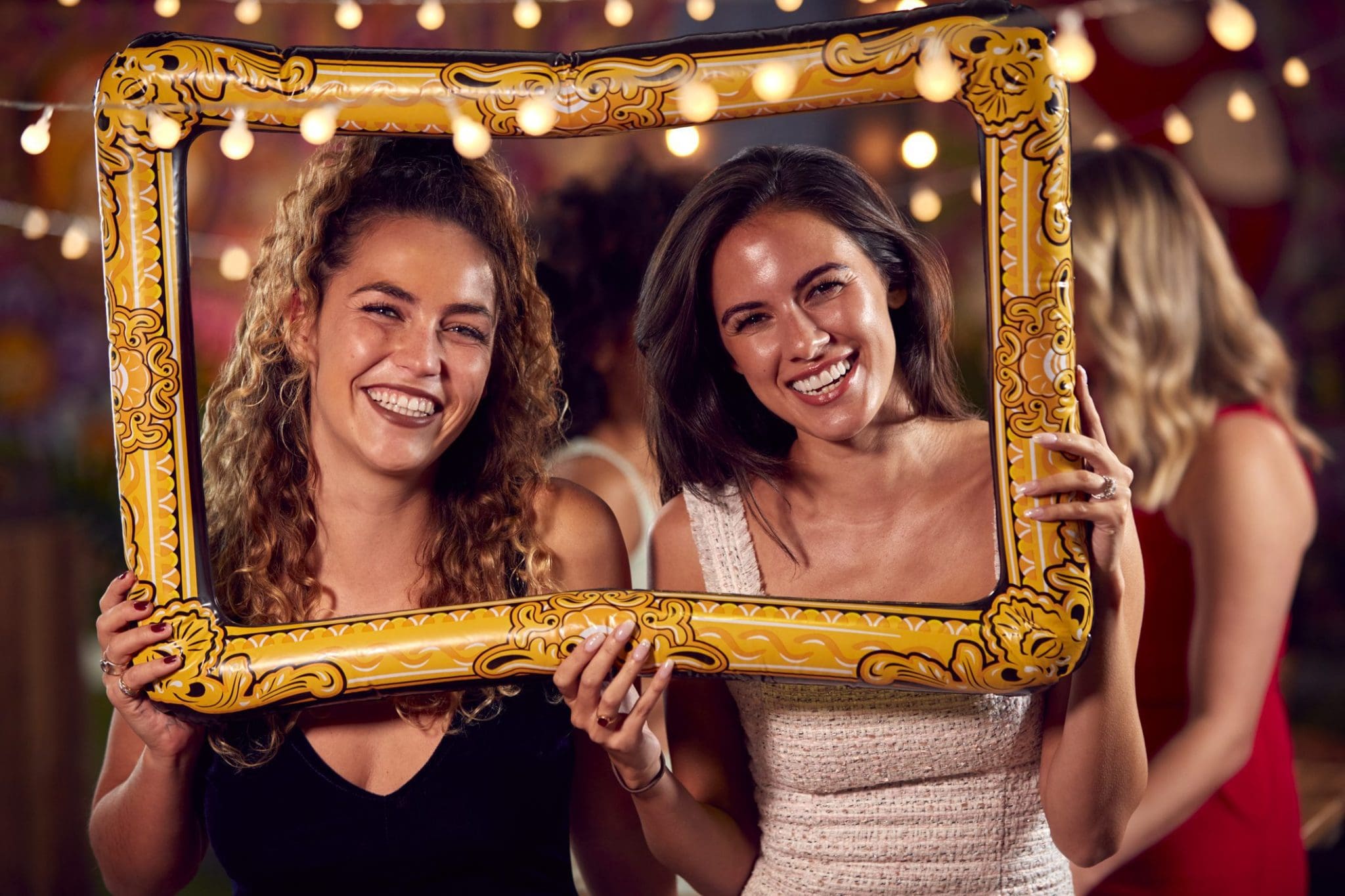 Boost

Your

Corporate

Event

with

Our

Customisable

Photo

Booth

Services
At The Picture Booth, we provide personalised photo booth experiences for corporate events in Wellington. From Christmas parties to product launches, we offer custom backdrops, props, and photostrips, ensuring your brand stands out. Let's make your event memorable and promote your brand with our unique photo booth services.
Personalise

Your

Event

with

Our

Tailored

Photo

Booth

Experiences
Elevate your corporate event to the next level with The Picture Booth, now proudly partnering with Andy Barker Photography. We're offering a comprehensive package that fuses top-quality photo booths with professional event photography.
Why Opt for Our Combined Services?
Here's how our partnership brings you the best of both worlds, eh:
Strategic Brand Promotion: At The Picture Booth, we're not just about a good time; we're about giving your brand a proper boost. With customisable photo booths, personalised backdrops, props, and photostrips, your brand will be the star of the show.
A Decade of Professional Photography: Andy Barker's expertise ensures that every moment, from applause to toasts and genuine smiles, is captured with style and professionalism.
State-of-the-Art Videography and Live Streaming: Andy Barker offers cutting-edge video services, perfect for sharing your event live. Whether it's an awards ceremony or a special shout-out, we've got it captured in HD and 4K quality.
Unique Backdrops for Every Occasion: Whether it's for your photo booth or professional photography, our tailor-made backdrops make each snap a true keepsake.
Instant Photo Sharing with SpotMyPhotos: Amp up the fun and engagement with instant sharing of pro-quality images. Watch this video to find out more.
Quick and Flexible Service: We get that time is of the essence. That's why we offer flexible packages and a swift 72-hour turnaround for photos, plus online delivery.
Bundled Discount: Choose our combined services and get more bang for your buck with our special bundled discount.
Whether it's a grand opening, festive gathering, product launch, or any other corporate do, we offer a tailored experience that's more than just a good time – it's a strategic blend of brand promotion and unforgettable memories.
Keen to learn more? Fill out our contact form with a few details about your event, and let's get the ball rolling on crafting an extraordinary event together, all while saving a bit with our bundled discount.
Choose

from

our

three

awesome

booths,

each

with

its

unique

features: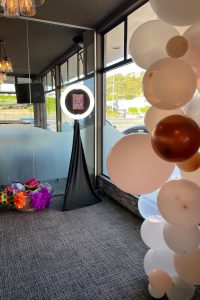 Digital Photo Booth
Our Digital Photo Booth is the perfect budget-friendly choice. It's equipped with a late-model iPad and ring light, ensuring beautiful, shareable photos that'll light up your Insta feed.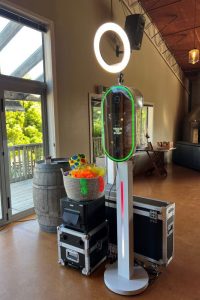 Selfie Mirror Booth
If you're after something a bit more intimate or if space is a bit tight, our Selfie Mirror Booth is the go. It features a 13.3″ touchscreen with a DSLR camera for top-quality prints that'll make for brilliant mementos.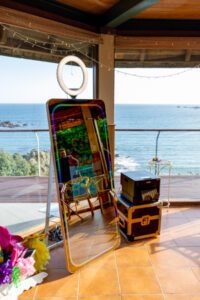 Mirror Photo Booth
Make a statement with our flagship Mirror Photo Booth. Standing tall at 177cm, this interactive touchscreen mirror with a DSLR camera is sure to be a hit. It's all about capturing the magic of your event in a creative and memorable way.
Ready to make a statement at your next corporate event? Fill out our contact form today and let The Picture Booth amplify your brand with a memorable and engaging photo booth experience.